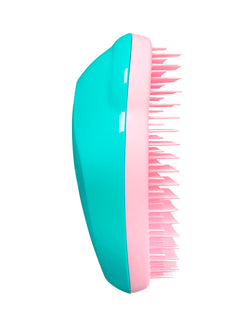 TANGLE Teezer Original Cornfl. Charm
Only 1 in Stock. Be Quick!
The Original is our multi-award winning detangling hairbrush that launched the brand - switching up colours has become a signature trait. 
A cult product worldwide, it can be used on wet and dry hair and glides through the hair, helping banish tangles with its unique two-tiered teeth. The teeth flex through tangles rather than locking in, making the process of detangling hair easy and painless.
The long teeth detangle, whereas the shorter teeth smooth the hair cuticle. The results are smooth, healthier looking hair with increased shine.