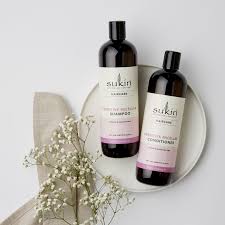 SUKIN Sens. Micellar Water Spoo 500ml
Only 1 in Stock. Be Quick!
Our lightly scented Sensitive Micellar Shampoo contains micelles that gently cleanse the hair and scalp. With Chamomile Extract and Aloe Vera, it helps reduce scalp dryness and a trio of Coconut Extract, Avocado and Argan Oils that leaves hair feeling nourished and moisturised.