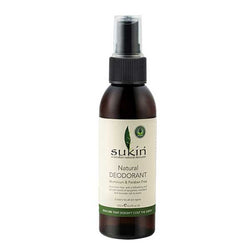 Only 4 in Stock. Be Quick!
Are you wanting to stay clear of Aluminium-based deodorants? Then say hello to our Aluminium Free Deodorant that provides a natural option for preventing unwanted odour. A blend of Aloe Vera, Burdock and Nettle Extract help to cool and soothe skin after shaving, while added zinc helps to prevent bacteria growth, keeping you smelling fresh! Citrus and Aromatic Oils including Tangerine, Mandarin, Lavender and Vanillin provide a fresh aroma and leave you feeling clean and refreshed.
TIP: If you have been using an antiperspirant it can take a few weeks for the armpit to detox, so keep up with it! Keep in mind you will still perspire with a natural deodorant, but it will be odour free. We recommend a patch test before use as it is not recommended for sensitive skin.
Winner of Best Natural Deodorant in beautyheaven's 2019 Glosscar Awards.