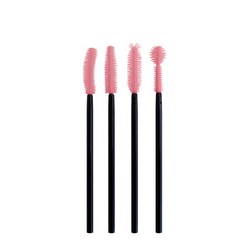 SIMPLY ESS 20-2203 Disp.Masc Wand20
Only 1 in Stock. Be Quick!
Four unique silicone heads
This set features four unique silicone tip styles for length, curl, volume and definition. Use with your choice of
mascara for incredible results. The disposable nature of these wands ensures a hygienic application every time.