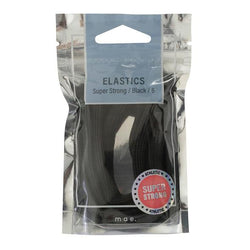 MAE 40-2208BK Elast. S/Strong Blk 6
Only 4 in Stock. Be Quick!
Our super strong elastics are the solution for those who have struggled to tie thick volumes of hair. We have provided a hair tie that is strong enough to hold heavier pony tails, and makes the tying experience a lot easier an achievable.