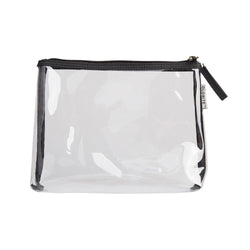 GLO. Carry-on Approved Zippered Pouch
Ezy Pharmacy
Only -1 in Stock. Be Quick!
This Globite multi-purpose, water resistant pouch, a perfect Toiletry Bag or Cosmetics Bag, complies with known airline carry-on size regulations and is the perfect travel companion. Filled with toiletries, medications, or even knick-knacks, this pouch allows you to easily find what you are looking for.
The water resistant PVC will protect your belongings from splashes or leakages and the gusseted base allows for more storage space.
Dimensions:
17cmH x 22cmW x 5cmD
Weight:
71 grams
*Carry-on approved = 100ml or smaller bottles of liquids and creams in hand/carry-on luggage.